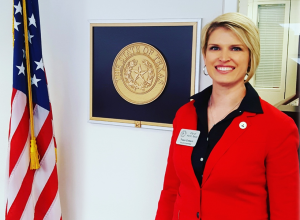 Dear Friends and Neighbors,
Thank you for the support! I am very thankful to have received the support of over 70% of voters in Hurst.  When I started, I wanted to be different from other politicians, which is why I pledged to run a positive campaign, and I kept my word.  Together, we focused on the issues facing families in Hurst.
As I take office and begin to serve, I will keep my pledge to the Hurst voters by seriously focusing on these issues:
Redevelopment of South Hurst, specifically the Bellaire area.  We need to improve the neighborhoods and expand home-ownership opportunities.  Combining better home options will help promote business growth bringing good jobs to South Hurst.
Reduce budget overruns on city construction.  Our current city council has done a great job building out Hurst to a point where it is almost completely built-out.  This means we need to transition into a more stable fiscal budgeting period where we begin to minimize and eliminate city debt and budget overruns.
Water costs are almost double any surrounding city – we need to begin working diligently to solve this problem for all of our residents.
Finally, we need to continue improving quality of life issues that affect each of us every day, such as park lighting and city transportation issues.
Again, I am overwhelmed by the support I received and hope that we can continue to communicate on the issues.  I am dedicated to local government, because of the personal responsibility it demands from city leaders.  Please complete the form on my comments page to stay updated on issues and to let me know any of your concerns.
Sincerely,
Trasa Robertson Cobern